Customer Reviews
Product review
Love this ginger biscuit scent
Product review
Excellent service. Good luck to this new company.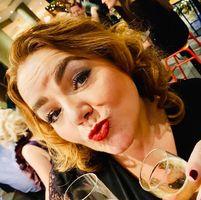 CB
20/12/2020
Clare B.
I'm a massive Lemon Tree Candle Co fan and have most of them already but tried two new ones today and I was doubly delighted! Used a Cariad melt in my kitchen and it was absolutely beautiful and took all the cooking smells away instantly! Then finally lit my gingerbread candle in the lounge as I'd been saving it for Christmas and it's just the most gorgeous festive scent! My whole house smells heavenly. Love these products so much and would highly recommend! Thank you ***
Product review
Christmas in a candle! Fabulous!
Product review
I've bought this as a gift but had a sneaky smell first, smells really tasty!